Local. Family Owned. Trusted.
Paver Sealing Port St Lucie FL
And the surrounding areas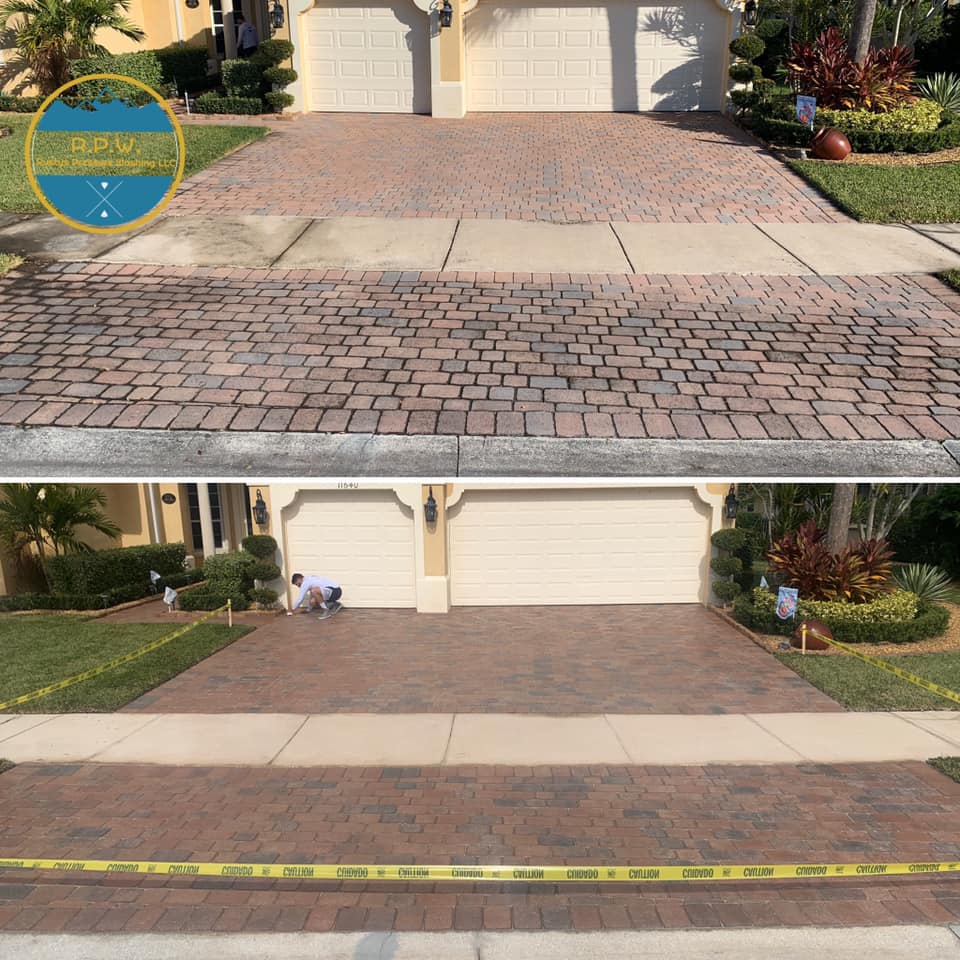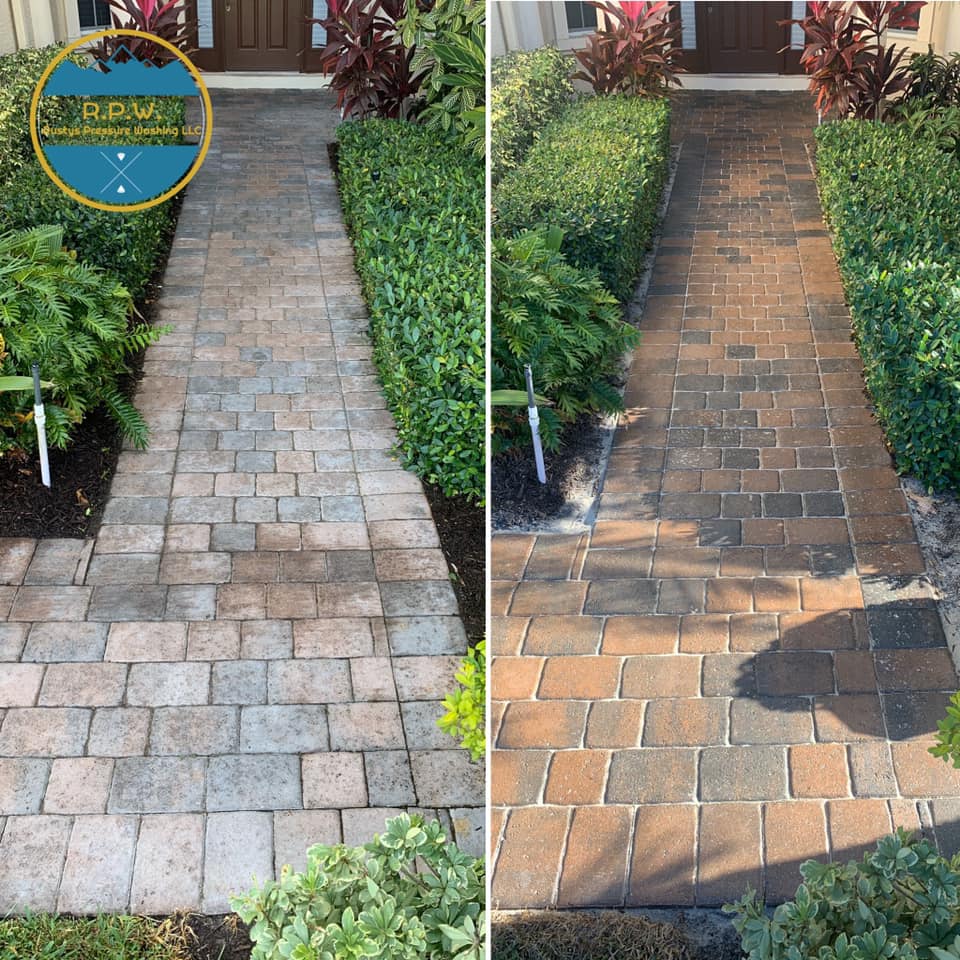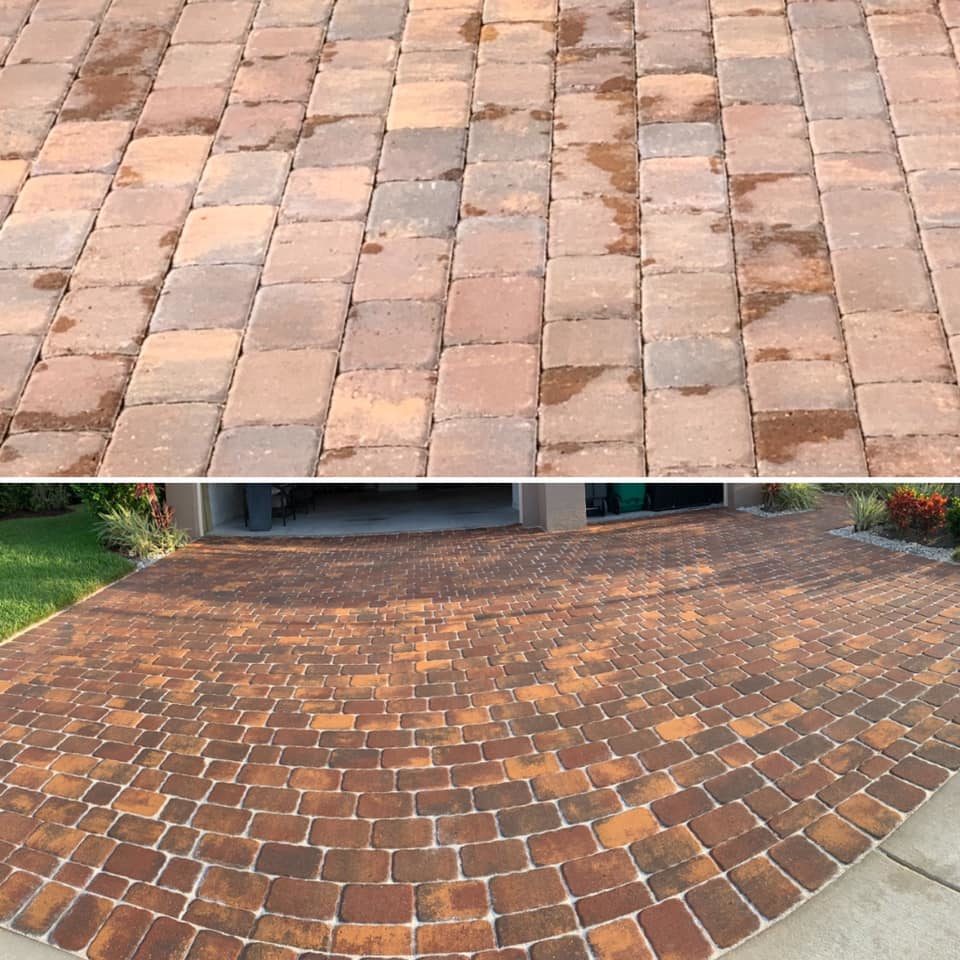 Top-Rated Paver Sealing in Port St Lucie
At Rusty's Pressure Washing LLC, the customer always comes first. We take pride in offering the highest quality products and service in the industry.
One of the Best Paver Sealing Companies Port St Lucie Residents Trust
If you have been looking for a company that provides paver sealing Port St Lucie, FL area, then please look no further than our growing company, Rusty's Pressure Washing LLC. We have a group of dedicated and highly-trained professionals that have a strong work ethic and the advanced skills needed to handle all types of paver sealing projects, as well as roof cleaning, roof washing, house washing, and some of the best services for exterior cleaning and pressure washing. We proudly provide services for residential and commercial properties all throughout the region, and we welcome the chance to add your name to our list of happily satisfied customers.
Searching for Port St Lucie Paver Sealing Companies Near Me?
We know that when you are looking for paver sealing companies that you have a variety from which to choose within our area; however, we aim to be the Port St Lucie paver sealing company that you rely on for all of your paver sealing and exterior cleaning needs and projects. We are a locally owned and operated company, and we strive for 100% customer satisfaction with every project that we perform for our customers.
If you have been searching for Port St Lucie paver sealing companies near me look no further than Rusty's Pressure Washing LLC! Our friendly staff is here to help you every step of the way no matter which exterior cleaning service you may need.
Call Today for Paver Sealing in Port St Lucie, FL!
Our team members understand that your home or your business is a very important investment for you, and we will do everything that we can to protect and enhance your property. With our proper exterior cleaning techniques, we can remove all dirt, grime, insect nests, mold, mildew, algae, and any other unwanted substance that has developed along the exterior surfaces around your property. Our experts have many years of industry experience, as well as some of the best machinery and effective cleansers on the market. We will work diligently and carefully, in order to clean your exterior surfaces in a manner that you expect and that you deserve.
Port St Lucie is a beautiful, serene area of Florida. Located along the east coast of the state, Port St Lucie is well-known for being a great place to live in or to visit. The weather is wonderful, the views are remarkable, and the community is a welcoming place.
So again, if you have been searching for Port St Lucie paver sealing near me or Port St Lucie paver sealing companies near me, then please contact our dependable company, Rusty's Pressure Washing LLC. We look forward to hearing to providing you with our Port St Lucie paver sealing services!
Call Us Today for a Free Quote!
We want to earn your business and turn you into a long-term customer. 
We are Rusty's Pressure Washing. Whether you need your exterior property pressure washed, or the windows of your commercial building cleaned, we've got you covered. We are proud to offer our services to residential and commercial property owners alike. Whether you are in need of paver sealing in Port St Lucie, roof washing, house washing, or pressure washing, we have the knowledge and tools to deliver only the best results! 
Rusty is so professional and courteous. He did a great job cleaning our roof. He was very careful and cognizant that we have small children. He was very thorough in washing away all the areas that might have gotten cleaning chemicals on them. I would very highly recommend Rusty!!
Great service, on time, and fair pricing. Rusty goes out of his way to make sure the job is done right. Very professional and pays close attention to detail. Will definitely be using his services again, highly recommend!
I am impressed with the work. My driveway looked like new when he was done. The price was reasonable and Rusty was very professional. I plan on using him again in the near future!!
Claudette J.
Nextdoor Review
Paver Sealing in Port St Lucie Done Right!
Our team of professionals works relentlessly with one goal in mind. That is to exceed your expectations and help transform your home or business to a breathtaking level. Call today for any paver sealing Port St Lucie, FL!