Local. Family Owned. Trusted.
House Washing Port St Lucie, FL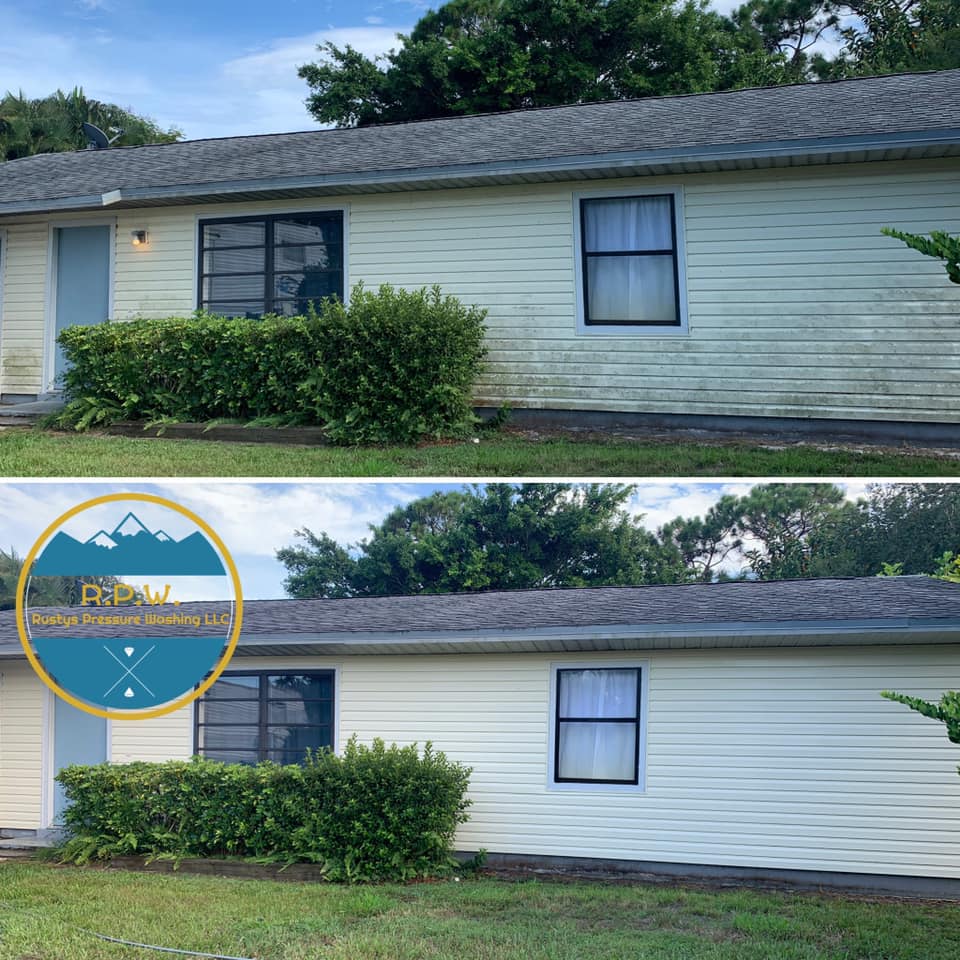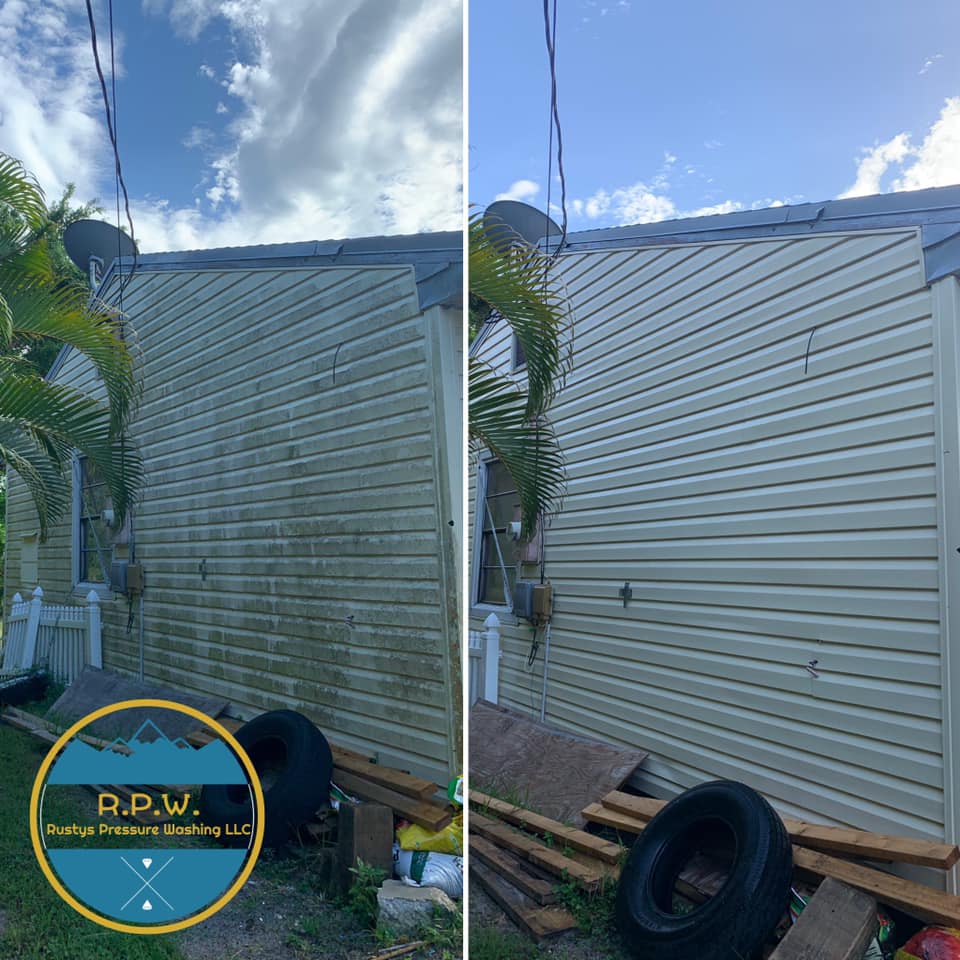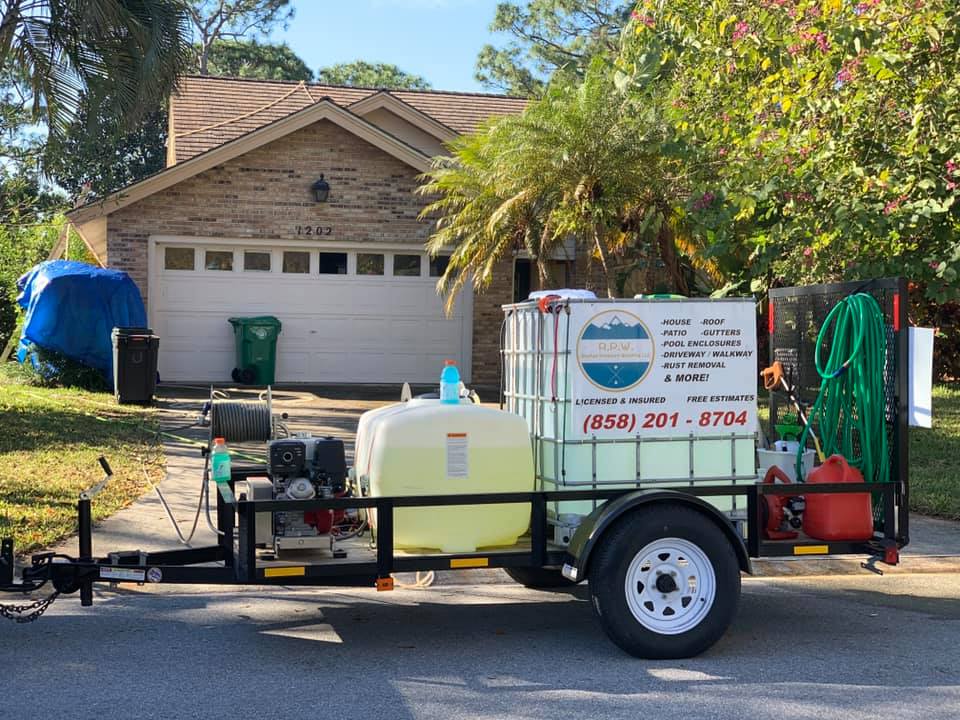 Top-Rated House Washing in Port St Lucie
At Rusty's Pressure Washing LLC, the customer always comes first. We take pride in offering the highest quality products and service in the industry.
If you are looking for the best house washing in Port St Lucie, call in the professionals at Rusty's Pressure Washing LLC. We have the experience and dedication to provide you with only the best of the best services to protect your home.
When it comes to house washing near me, keep Rusty's Pressure Washing LLC in mind. We are locally owned and operated and are also fully licensed and insured. This means we will not only keep our technicians safe during your house washing services, but we will also ensure the safety of your home's building materials as well as those that reside within it.
Expert House Washing Port St Lucie Residents Trust
Your home is probably one of your largest investments and is the place where you spend much of your time. It is important that it looks nice and inviting and is free from contaminants that may harm you or your family. The best way to maintain and improve the appearance and safety of your home is by maintaining the integrity and cleanliness of your building materials by conducting a routine exterior house cleaning.
Riding your walls of dirt, pollen, insect nests, mold, and any other harmful or pesky substances will not only immediately transform the beauty and curb appeal of your home, but it will also ensure your loved ones aren't harmed by allergens and pests.
Rusty's Pressure Washing LLC has developed the skill and utilizes only the most state-of-the-art equipment when it comes to house washing. In fact, we are the most effective and efficient house washing company in our region due to our years of experience and effective cleansers. When it comes to house washing Port St Lucie, nobody does it better than Rusty's Pressure Washing!
We Offer Professional Soft Washing Services
We utilize a specialized soft washing process for all of our house washing services. This combines low-pressure water with powerful cleansers to penetrate your building materials to rid them of even the toughest stains and organic materials while ensuring no damage is done to the exterior of your home or your landscape. This is especially true for a good siding wash, where high pressure may cause significant damage to your siding.
Our team is proud to serve the Treasure Coast and the homeowners that reside there. No project is too big or too small or too difficult for our experienced and efficient team. We offer top-of-the-line equipment and chemicals to give your property an even better shine than you could imagine!
Rusty's Pressure Washing LLC is proud to serve the city of Port St. Lucie as well as its surrounding cities. Port St Lucie is known for a wide variety of outdoor amenities and is home to a number of top-rated golf courses such as the PGA Village golf complex that includes 54 holes of golf as well as a learning center and a historical center.
Call Us Today for a Free Quote!
We want to earn your business and turn you into a long-term customer. 
Rusty is so professional and courteous. He did a great job cleaning our roof. He was very careful and cognizant that we have small children. He was very thorough in washing away all the areas that might have gotten cleaning chemicals on them. I would very highly recommend Rusty!!
Great service, on time, and fair pricing. Rusty goes out of his way to make sure the job is done right. Very professional and pays close attention to detail. Will definitely be using his services again, highly recommend!
I am impressed with the work. My driveway looked like new when he was done. The price was reasonable and Rusty was very professional. I plan on using him again in the near future!!
Claudette J.
Nextdoor Review
Call Today for House Washing in Port St Lucie, FL!
Contact the pro house washers at Rusty's Pressure Washing LLC today to learn more about our house washing services. We'd love to provide you with a free and fast cost estimate and to speak with you about how we can add you to our growing list of happy repeat customers! We look forward to providing you with our house washing Port St Lucie FL services!