Local. Family Owned. Trusted.
Pressure Washing Stuart, FL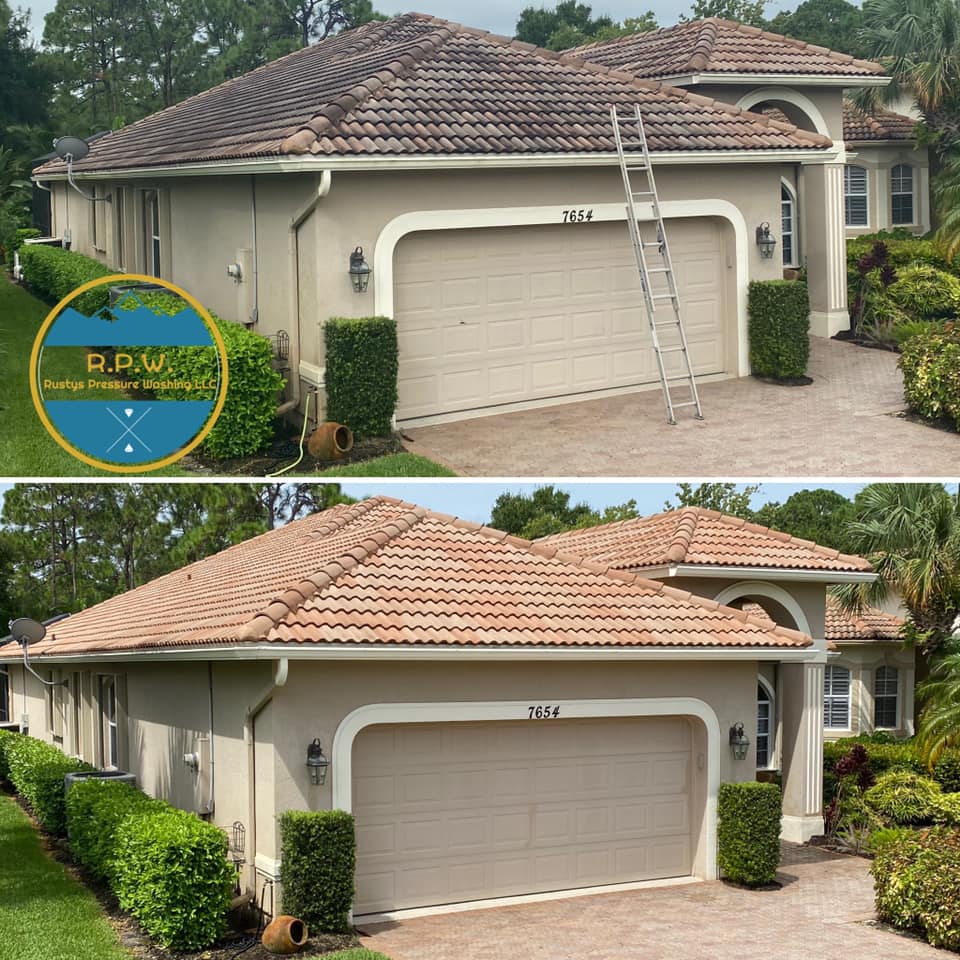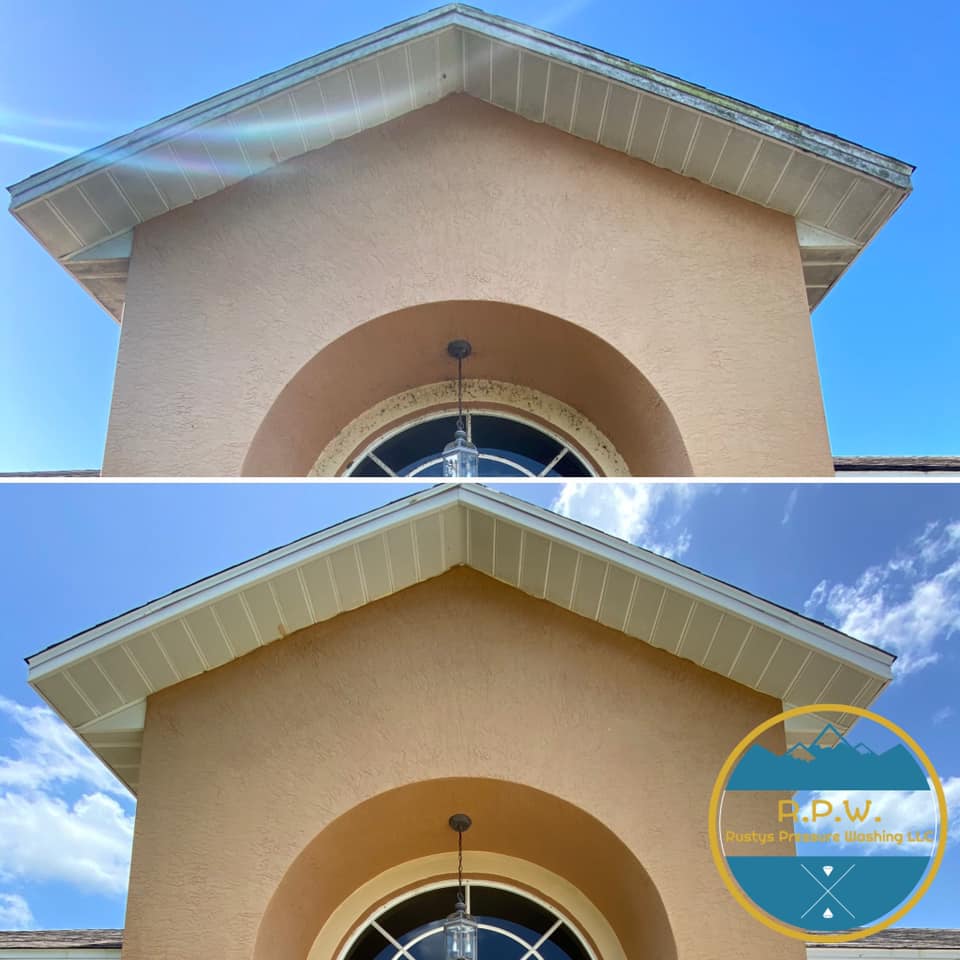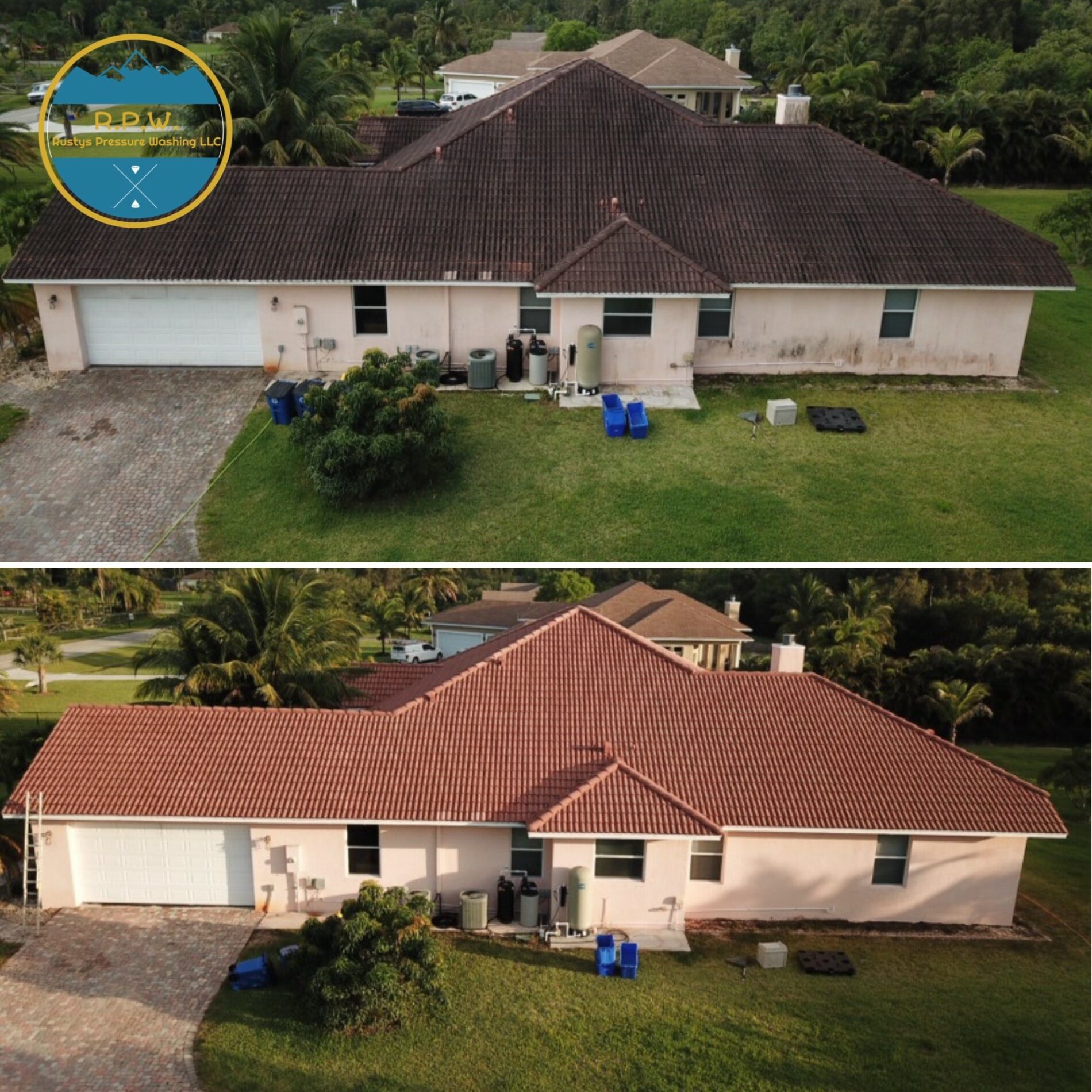 Top-Rated Pressure Washing in Stuart
At Rusty's Pressure Washing LLC, the customer always comes first. We take pride in offering the highest quality products and service in the industry.
If you're looking for a quick and simple way to get your home or business to stand out and shine again, power washing your property could be the answer you're looking for. Pressure washing is an effective, convenient, and cost-effective way to clean the exterior surfaces of your home or business. At Rusty's Pressure Washing, we are the top-rated company in the area that offers pressure washing Stuart residents swear by.
Expert Pressure Washing Stuart Residents Trust
Rusty's Pressure Washing is a pressure-washing company you can count on! We are a locally owned company that offers high-quality residential and commercial pressure washing services. When you work with our team, you'll see that we are hard-working, reliable, and skilled. We utilize our state-of-the-art equipment and chemicals to exceed your expectations with incredible results.
We understand that there are several pressure washing companies in the area, and it can be overwhelming and often stressful to find the right one. However, you won't regret your decision in trusting us with your pressure washing project. We are stacked with an experienced, thoroughly trained, and knowledgeable team that aims for 100% customer satisfaction. We pay close attention to the small details to ensure that we don't overlook or miss anything when cleaning the exterior surfaces of your home or business. We are also insured and licensed to give you peace of mind and to provide you with a protected and safe service.
We Offer Concrete Cleaning, Driveway Cleaning, Fence Cleaning, and Much More!
Cleaning and keeping your property well-maintained is one of the best ways to protect your investments. The exterior surfaces of your home and business are subjected to many different elements on a daily basis, such as; grime, dirt, weather, stains, organic growth, bird droppings, etc. These materials will begin to build up over time, which can affect not only the appearance of your property but it can also eat away at the surfaces of your home or business. This can result in expensive repairs and even replacements of those surfaces. However, you can clean and protect those surfaces from early deterioration with regular cleanings. We will be able to carefully remove any unwanted materials from practically any exterior surface, which includes; wood, roofing materials, vinyl siding, concrete cleaning, etc. We will also ensure that we use the proper method and techniques when cleaning different surfaces. Each surface that we clean differs from one another, and they need to be cleaned appropriately. For instance, your roofing materials are delicate, and they need to be treated with care. Using a high-pressure setting could cause your tiles to shift or push water underneath your tiles. Our team will make sure that the right technique is used in order for us to safely clean your property without causing harm to it.
We offer a wide range of services that will meet your pressure washing needs, like roof cleaning, house washing, fence cleaning, driveway cleaning, etc. There are several benefits of our pressure cleaning services, which include:
Improving the curb appeal of your home– If your home is covered in moss, dirt, algae, grime, stains, etc., it can be quite an eyesore. Pressure washing is an easy way to transform the look of your home and make it shine again.
Boosting your home's resale value– When selling your home, you'll want to find an easy way to increase its value. When potential buyers look at your home, it's important that you put your best foot forward. It could deter people from buying your home when it's filthy. Pressure washing your home will ensure that it's looking its best.
Avoiding injuring yourself– DIY home projects have quickly grown in popularity. However, pressure washing your own property isn't a good idea. If you're not familiar with the equipment, you could get hurt, or your could damage your property. Not to mention, it's expensive to rent or buy the equipment and chemicals needed to properly wash your home. This is where we come in. We will clean the exterior surfaces of your home quickly, which will save you time and money in the long run.
Call Us Today for a Free Quote!
We want to earn your business and turn you into a long-term customer. 
Rusty is so professional and courteous. He did a great job cleaning our roof. He was very careful and cognizant that we have small children. He was very thorough in washing away all the areas that might have gotten cleaning chemicals on them. I would very highly recommend Rusty!!
Great service, on time, and fair pricing. Rusty goes out of his way to make sure the job is done right. Very professional and pays close attention to detail. Will definitely be using his services again, highly recommend!
I am impressed with the work. My driveway looked like new when he was done. The price was reasonable and Rusty was very professional. I plan on using him again in the near future!!
Claudette J.
Nextdoor Review
Call Today for Pressure Washing in Stuart FL!
If you're looking for pressure washing near me, Rusty's Pressure Washing could be your answer. Our team proudly serves the Stuart area and surrounding areas, providing homeowners with the best pressure cleaning services, results, and customer service in the area. We strive to provide our customers with unmatched customer service to ensure that you have an excellent customer experience when working with us. We hope to build your trust to become your go-to company for all of your pressure washing needs. To learn more about our variety of pressure washing services, make sure you get in contact with our team in Stuart, FL, today!