Local. Family Owned. Trusted.
Paver Sealing Fort Pierce FL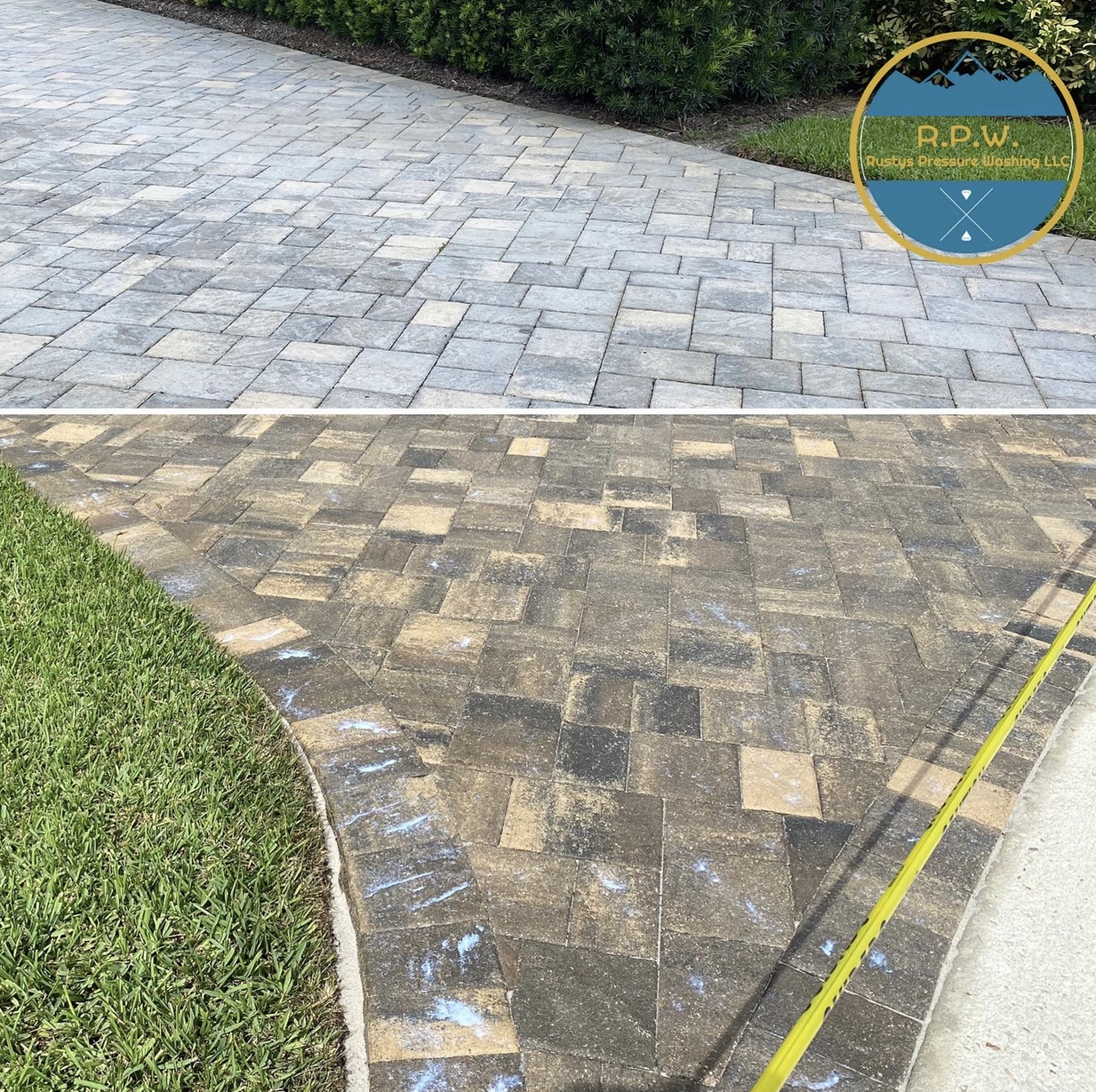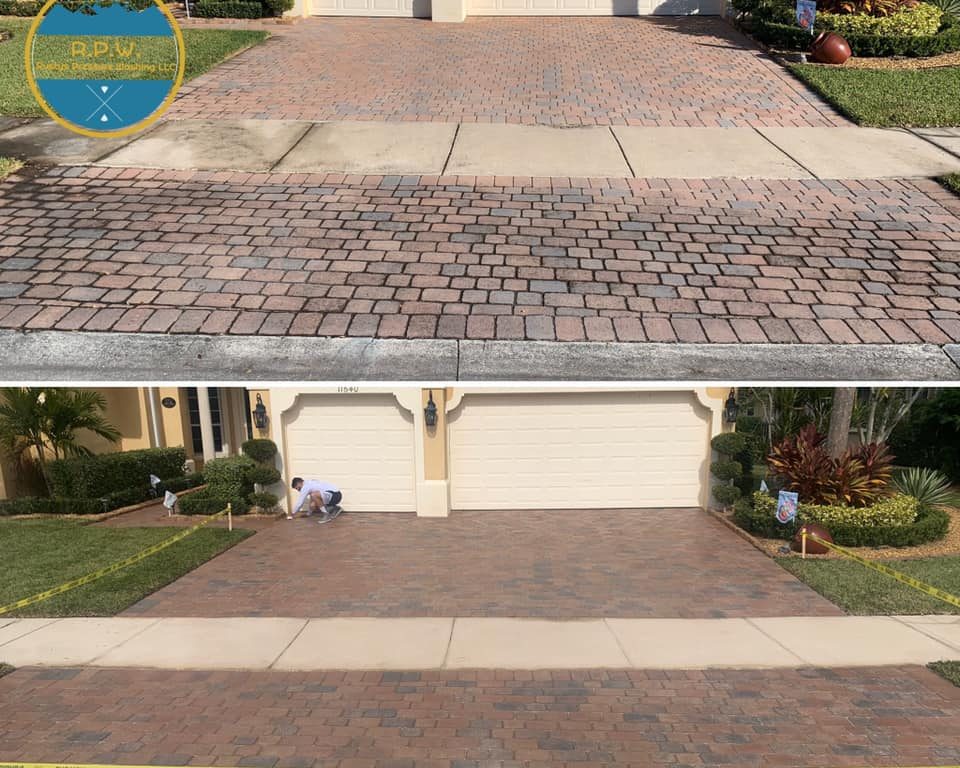 Top Rated Fort Pierce Paver Sealing Services
At Rusty's Pressure Washing LLC, the customer always comes first. We take pride in offering the highest quality products and service in the industry.
As a homeowner with a paved area on your property, you already know the value a paver area can bring to your property and to your everyday way of living. To protect your pavers and prolong the life expectancy of the paver area, homeowners need to maintain the area routinely. The professional team from Rusty's Pressure Washing LLC would like to offer reliable and affordable paver cleaning and paver sealing Fort Pierce, FL services to all homeowners in the area. We have been providing paver maintenance services to residents in the region for many years, and we welcome the chance to help you maintain your paver area surface, too.
Searching for Fort Pierce
Paver Sealing Near Me?
When you are looking for Fort Pierce paver sealing companies near me, or for paver sealing companies near me, you want to find a company that has employees who are knowledgeable and trained to take proper care of paver stones. Our Fort Pierce paver sealing professionals have access to dedicated sealing equipment and supplies, as well as specific paver sealing training that enables us to clean and seal pavers safely and thoroughly. Our paver sealers work systematically to cover the entire surface area of the paver stones, and to ensure that each customer is highly satisfied with the results.
Rusty's Pressure Washing LLC is a locally-owned and operated company. As residents of the area, we understand the value of maintaining an outdoor surface area that provides a place for people to relax, entertain, eat, or enjoy a warm, Florida afternoon. The process we use for sealing pavers will help protect the integrity of the paver stones. Paver sealing services also help to alleviate the amount of moss and algae growth that can occur between paver stones that have not been sealed properly. A paver sealing Fort Pierce, FL service can add shine and uniformity to a paver area, too.
We Are One of the Best Paver Sealing Companies Fort Pierce Has to Offer!
Fort Pierce is a beautiful community that is located between Vero Beach and Port St. Lucie. Situated along the banks of the Indian River, people in the community can enjoy a plethora of boating opportunities, fishing, swimming, beachgoing, and many other outdoor recreational activities. A couple of local venues that offer unique atmospheres include the Heathcote Botanical Gardens and the Fort Pierce Inlet State Park. Fort Pierce is home to around 46,000 people and is visited by many more people throughout the year.
If you are a homeowner in the region and you have been looking for a Fort Pierce paver sealing near me service that is trustworthy, transformative, and affordable, then please reach out to the experienced team from Rusty's Pressure Washing LLC. Our professionals are glad to discuss the paver sealing Fort Pierce, FL processes with you. We can also provide you with a free estimate for your particular paver sealing project, and we can answer any questions you have, as well.
Call Us Today for a Free Quote!
We want to earn your business and turn you into a long-term customer. 
Rusty is so professional and courteous. He did a great job cleaning our roof. He was very careful and cognizant that we have small children. He was very thorough in washing away all the areas that might have gotten cleaning chemicals on them. I would very highly recommend Rusty!!
Great service, on time, and fair pricing. Rusty goes out of his way to make sure the job is done right. Very professional and pays close attention to detail. Will definitely be using his services again, highly recommend!
I am impressed with the work. My driveway looked like new when he was done. The price was reasonable and Rusty was very professional. I plan on using him again in the near future!!
Claudette J.
Nextdoor Review
Call Today for Paver Sealing
in Fort Pierce, FL!
Our professional crew is available year-round. We are glad to work with your schedule and find a time that works for your paver cleaning and/or paver sealing service. Our team members always strive for 100% customer satisfaction, and we believe you will be amazed at the paver sealing results we can provide for your outdoor paver space. The experts from Rusty's Pressure Washing LLC are always happy to hear from you and work with you!