Local. Family Owned. Trusted.
Paver Sealing Palm City FL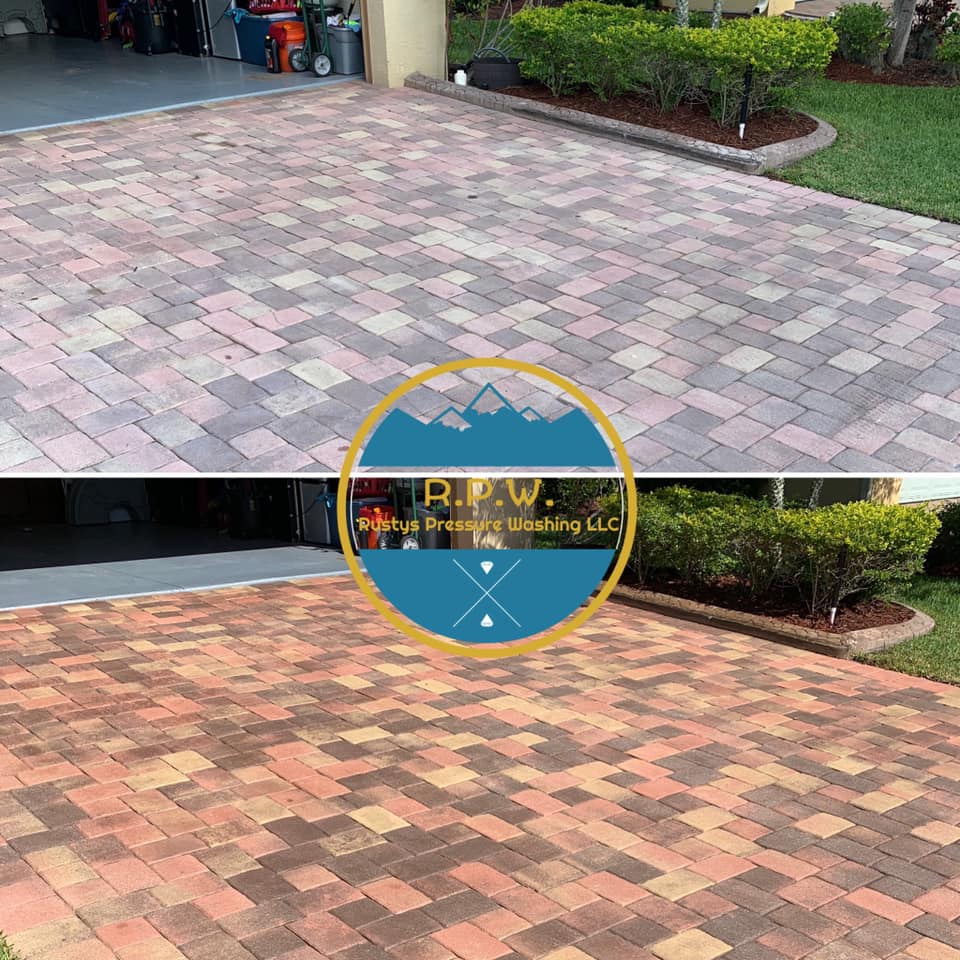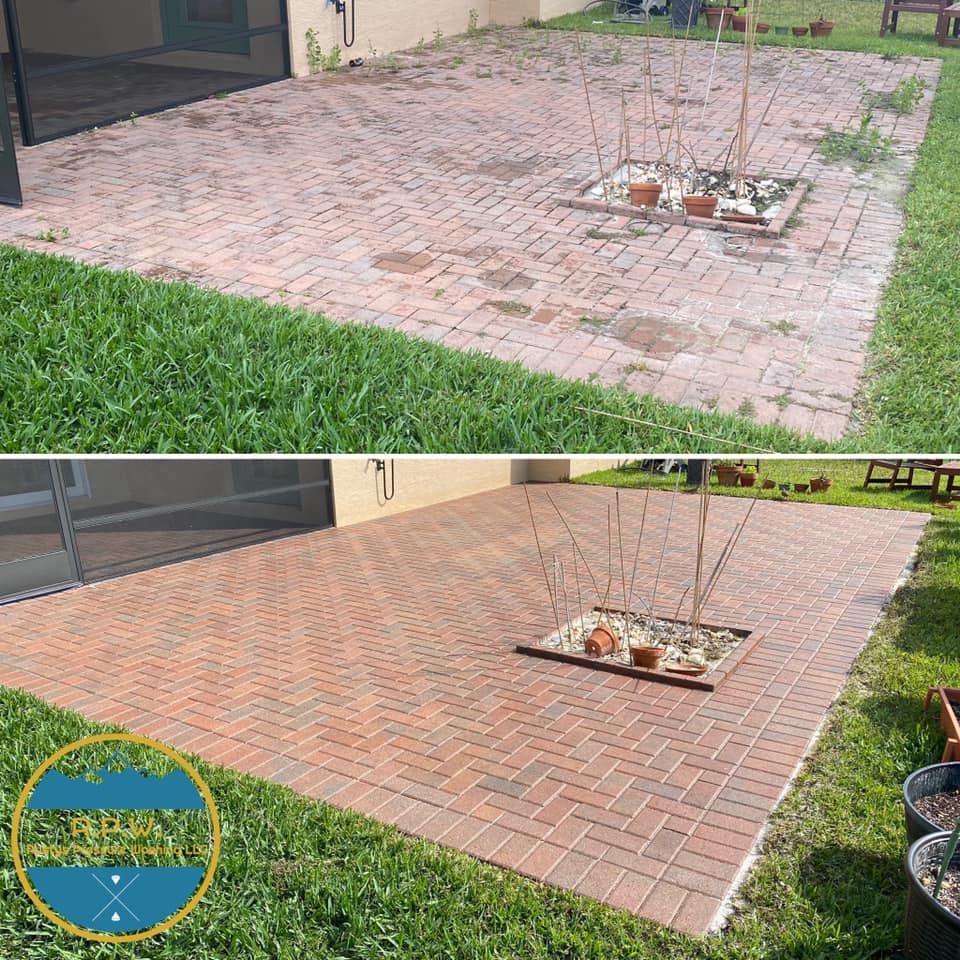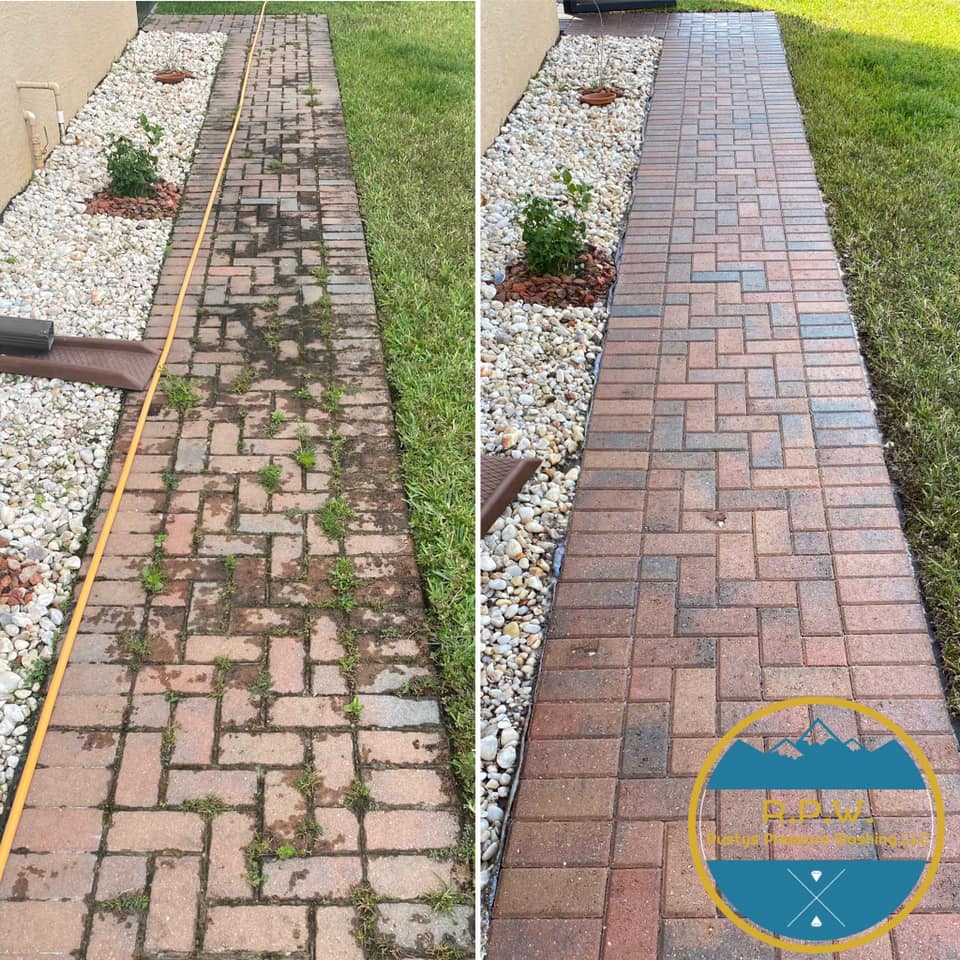 Top-Rated Paver Sealing in Palm City
At Rusty's Pressure Washing LLC, the customer always comes first. We take pride in offering the highest quality products and service in the industry.
Rusty's Pressure Washing LLC is proud to offer premier services for paver sealing Palm City area, as well as services for pressure washing, roof washing services, house washing services, and commercial pressure washing services, too. With many years of industry experience, our professionals are pleased to provide services that are dependable, transformative, and affordable, too. When you are searching for Palm City paver sealing near me, or for local pressure washing services, then please reach out to our team from Rusty's Pressure Washing LLC.
One of the Best Paver Sealing Companies Palm City Residents Trust
We know that you have a wide variety of pressure washing and paver sealing companies from which to choose; however, we hope to be the company that you count on for all of your residential or commercial exterior cleaning services. Customer satisfaction is one of our top priorities, and we hope to earn your trust and your loyalty, with our dedicated and thorough service details. We want to be your company for any roof cleaning and pressure washing!
Searching for Palm City Paver Sealing Companies Near Me?
Rusty's Pressure Washing LLC is a locally owned company, and we enjoy helping our local residents and business owners improve the visual appeal of their Palm City property. Whether you are interested in a roof cleaning service, a driveway or sidewalk pressure cleaning service, or an enhanced paver sealing Palm City, FL service, then our team members have the knowledge and the equipment to take care of the work for you.
Call Today for Paver Sealing in Palm City, FL!
Cleaning the exterior surfaces of your home or business does more for your property than improve the visual appeal of your place. A thorough cleaning will remove all types of dirt, grime, mold, mildew, algae, insect nests, and any other substance that has developed along your exterior surfaces. Some of these substances can be harmful to your health, and removing them will help to improve the healthy environment around your property. Additionally, you will be able to notice any type of damage that has occurred to your building materials, because as we progress with the cleaning service, you will be able to easily see any wood rot or other damage that may have been hidden by unattractive substances. So don't wait any longer for a house washing and call us today!
Call Us Today for a Free Quote!
We want to earn your business and turn you into a long-term customer. 
Rusty is so professional and courteous. He did a great job cleaning our roof. He was very careful and cognizant that we have small children. He was very thorough in washing away all the areas that might have gotten cleaning chemicals on them. I would very highly recommend Rusty!!
Great service, on time, and fair pricing. Rusty goes out of his way to make sure the job is done right. Very professional and pays close attention to detail. Will definitely be using his services again, highly recommend!
I am impressed with the work. My driveway looked like new when he was done. The price was reasonable and Rusty was very professional. I plan on using him again in the near future!!
Claudette J.
Nextdoor Review
Paver Sealing in Palm City
Done Right
Palm City is a beautiful part of southern Florida. Located just south of Port St. Lucie, Palm City is known for being a very nice place to live in or to visit. The area boasts a variety of golf courses, museums, shopping areas, dining establishments, and many local parks. A couple of favorite parks include Jock Leighton Park and the nearby Shepard Park. Jock Leighton Park is a great place for team sports, walking along designated walking trails, playing on the playground, or skating at the park's skate park area. Shepard Park is located on the Lucie River and is a nice place to go fishing, boating, walking, or enjoying the breathtaking views of the Lucie River.
If you are in the region, and you have been looking for Palm City paver sealing companies near me, or if you are interested in pressure washing services, then please contact a representative from Rusty's Pressure Washing LLC. We offer free estimates of potential projects and we look forward to hearing from you any time of the year!